2020 Events and Shows
---
CANCELLED:
Open Studio

:

 Sunday, June 7, 2020 from 10 a.m. to 5 p.m.
I thought long and hard about this event but even though the Governor has opened up outdoor events, I do not feel comfortable opening up my home and grounds to the public in June. It makes me sad but it also means I will have lots of time for upkeep of both the gardens and the sculptures. Keep Dec. 5 and 6 on your calendars as the Carroll County Artists' Studio Tour is still scheduled from 10 to 5. I will update this event closer to the time. Thanks.
---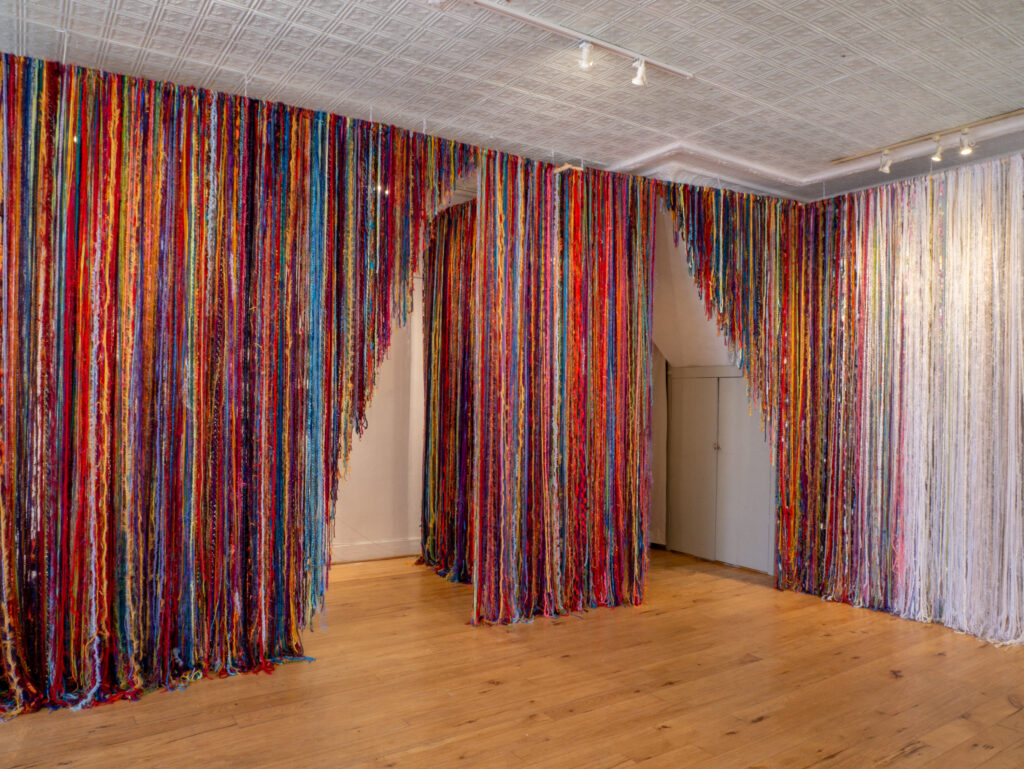 Occupied Space: Noma Gallery is Opening!!!
NOMA will be reopening on Friday, May 22. Regular hours are Friday 4-8, Saturday 12-8 and Sunday 12-4. "We're very much looking forward to providing that opportunity to our community again. We ask visitors to wear masks at all times in the gallery and we will be allowing no more than 5 visitors at a time. For our safety and yours, we will not be providing a public bathroom for the time being. We look forward to seeing you again!"
See Occupied Space until the end of May!
"NOMA's March exhibition showcases the installation work of Virginia Sperry and Jim Roberts. The show, titled occupied space, will feature two separate installations, one by each artist.
Sperry's installation, Filament, takes a common material to a new level of experience. From the detailed, abstract photography of tiny pieces of yarn to the bigger than life waterfalls made from strands of yarn hanging from the ceiling, this installation challenges the viewer's preconceptions of this medium."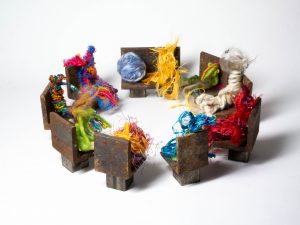 Storytelling: Brunswick Branch of the Frederick County Library system. March 9 through May 31 2020.
"Storytelling" has also been affected by the virus.  The Frederick County libraries are currently closed until further notice. The good news is that  the show will probably be extended through June 2020.
"This show has two elements in it, photography and a sculptural installation. In the children's section you may or may not be charmed by the woven yarn slugs on the wall over the bookshelves. Made from welded steel frames and woven with colorful yarn, these slugs measure from 3 feet to 7 feet long…and yes, there will be slug slime!!! Sperry has used macro photography to capture charming stories and scenes out of yarn and rusty steel. These photos will be found in the main room of the library. Just ask a librarian to point them out if you don't find them!"
BRUNSWICK BRANCH LIBRARY
915 N Maple Ave
Brunswick, MD 21716